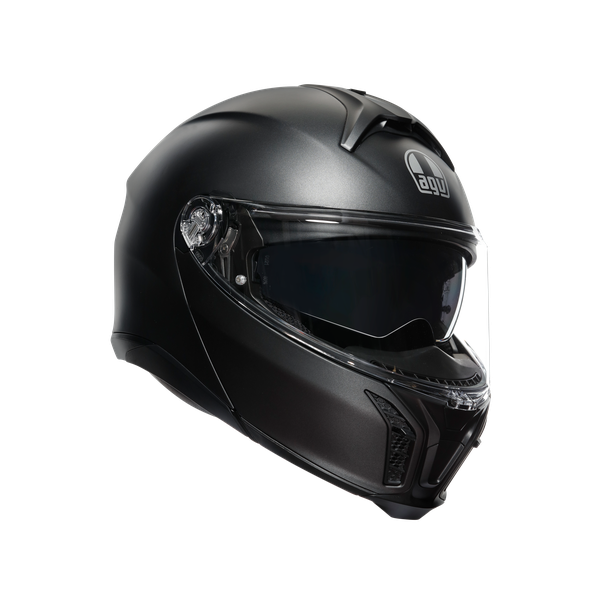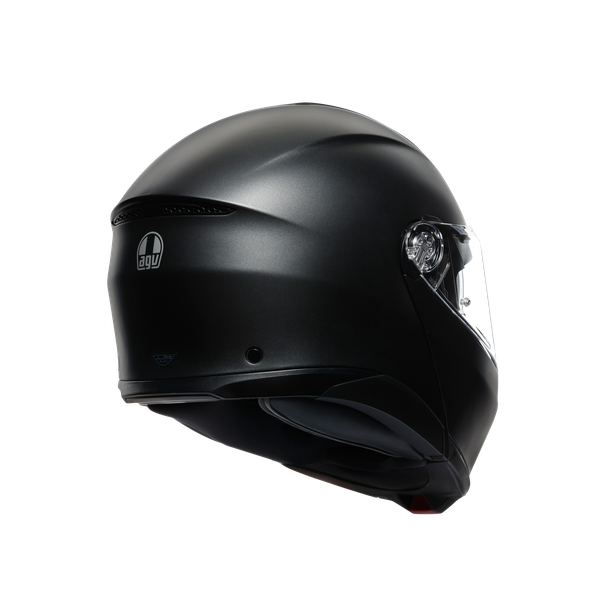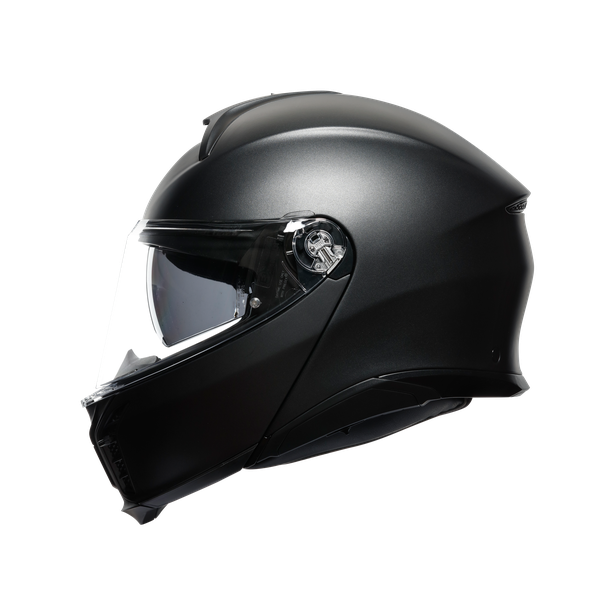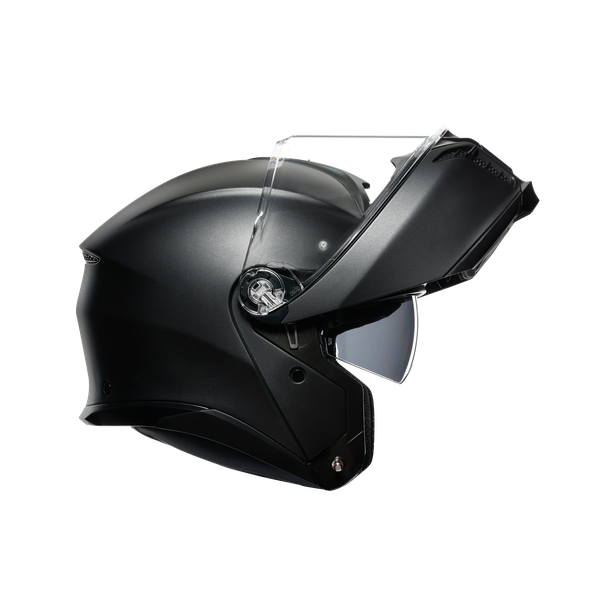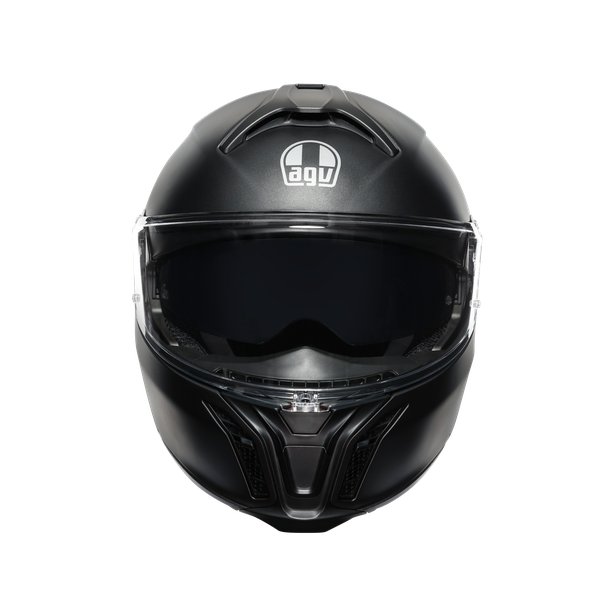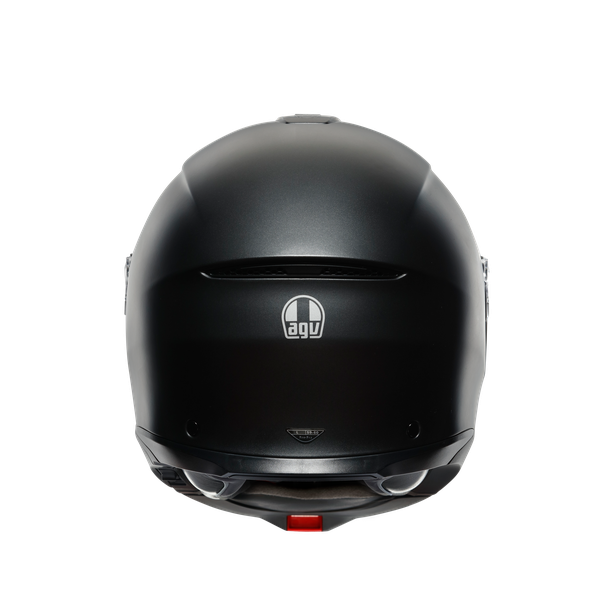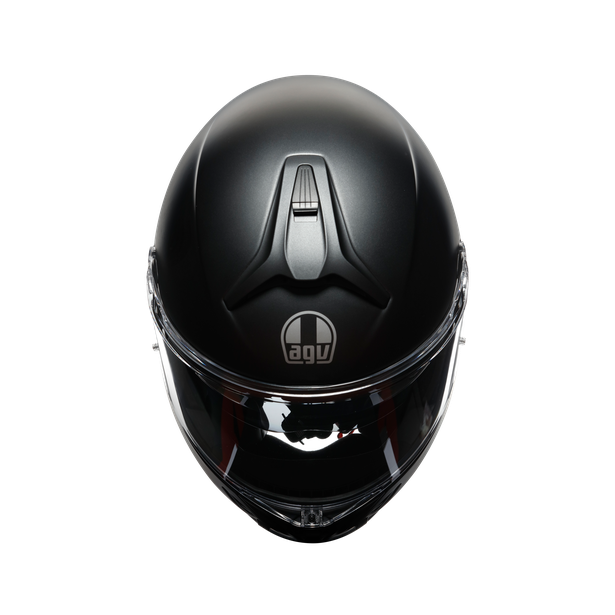 TOURMODULAR ECE2206 MONO - MATT BLACK
The ultra-protective, comfortable and lightweight modular helmet, with integrated DMC communication system.
Tourmodular is the modular helmet designed to take on...
customers are viewing this product
The ultra-protective, comfortable and lightweight modular helmet, with integrated DMC communication system.
Tourmodular is the modular helmet designed to take on long journeys in the utmost comfort and with the highest possible level of safety, homologated according to the stringent 
ECE2206 regulations
.
Safety starts from the shell in carbon, aramid fiber and fiberglass that allows the highest level of protection and lightness, so it can be worn for thousands of kilometers.
Every detail is designed for protecting and giving tourers the utmost confidence in the saddle. The visor mechanisms are metal and miniaturized, to maximize the protection coverage area and expand the field of vision. The visor is up to 4 mm thick, more than twice the thickness of the average visor. It's a shield, an integral part of the helmet's protection system.
AGV Tourmodular is the helmet subjected to the most testing in AGV's 75-year history, and is designed to take on endless journeys in complete comfort in all weather. It's durable and reliable.
The soft Ritmo and Shalimar fabric interiors, with personalized fit system, ensure that moisture and sweat are absorbed immediately. Waterproof synthetic leather piping keeps water out of the helmet interior on the rainiest of days. The AGV Micro-opening system allows you to keep the visor open for airflow while keeping it securely attached to the chinguard.
The helmet features four large adjustable air vents, on the top and on the chin, and 16 internal air extraction channels, to allow maximum modularity in ventilation and perfect air circulation in all conditions.
AGV Tourmodular is developed to cut through the air, minimizing turbulence and helmet movement even at high speeds. This aerodynamic study derives from AGV's experience in the most extreme competitive environments, like MotoGP™, which helps minimize fatigue on the rider's neck and shoulders. At 130 km/h, cruising speed in highway travel, it has a dynamic weight of zero.
The aerodynamics of the helmet are optimized even in open configuration. AGV Tourmodular can be used with the chinguard up in complete safety even on the move, exceeding the standards required by specific 
P/J homologation
.
AGV Tourmodular is the first modular helmet set up for the integrated communication system with 
DMC technology
, the highest standard of wireless communication for motorcycle riders.
The 
AGV INSYDE Intercom system
, developed with Cardo, allows simple and seamless connection with communication between 15 riders at once, with superior audio quality and a total range of up to 6 km.
AGV Ultravision standards ensure total control on the road, allowing a 190° horizontal and 85° vertical field of vision, values similar to the field of vision of the human eye, allowing riders to see the road and surrounding obstacles sooner and more clearly. The visor, the removable sun visor and the antifog 
Max Pinlock 120
 system allow for complete visibility in all conditions. All of this benefits safety and concentration.
AGV Tourmodular is the perfect helmet for taking on any trip, with the maximum possible safety.
Shipping Policy
We have free shipping! (Only in EU.) The cost of your delivery depends on which shipping option you choose. You will see all our amazing shipping options in the checkout process. NOTE: Customs and VAT are not included outside the EU.
Try blinking once and we're on our way with your order! Jokes aside we always offer Express Delivery within 48h. The delivery time also depends on which shipping option you choose. You will see the delivery time for each shipping option in the checkout process.
Returns Policy
If you are not 100% satisfied, neither are we.
How do I make a return? Saudi Arabia:
Please edit below return points:
1- Fill out the return form and attach it inside the package, along with the products you wish to return.
2- Peel off and attach the return label to the outside of the package.
3- Simply post the package in the nearest mailbox.
NOTE not at a postal office or a service point.
4- Returns are normally processed and refunded within 10-30 days from the day you send it back.
Yes, please see our International Orders page. Some brands and items are excluded from International Shipping.
We currently have one retail location in Saudi, which also serves as our HQ. It carries a curated selection of gear (in lots of sizes!) and accessories and we have had visitors from around the world come and visit. We operate multiple fulfillment centers to service online customers.
Alhawee.com currently ships from warehouses in Jiddah, and in some cases will ship items direct to you from a vendor. Orders are typically processed same day, and each item will show the expected time to process and ship out. Most items ship same or next day and are marked as such. Some items may take longer to ship out and they will be clearly marked as such. All items will show availability information both on the product page (once you select size/color) and on the shopping cart page. We have found one of the reasons customers have been so happy with us is that they get their stuff fast. You will typically receive a shipping notification email within 24 hours of your order shipping (note that an order may consist of multiple packages shipped from different locations in the country) which will include your tracking numbers. By logging in, you can also retrieve your tracking information and past order history. In some cases, one item will ship out before the rest of the order is ready to ship, or an order will be held so that the items can be consolidated into one shipment. See our Shipping Policies for full details.
Please note: Alhawee reserves the right to request additional information to verify your order. Your order may need to be placed on hold and/or canceled until the order can be verified. We do this to protect the identity of our customers so that we can provide a safe online experience.
When you place an order, an authorization is put on your card for the amount of your order. Your credit card is not actually charged, however, until your items actually ship and tracking information is available. There is one exception to this. For items marked as a "Pre-Order," we will charge your card for the full amount of the order upon order confirmation. The reason for this is because with pre-orders that can last for 1-3 months or more, by the time the product is ready to ship the credit card information may no longer be valid. By charging up front this is no longer an issue and we can ship orders as soon as they come available. If a Pre-Order needs to be canceled prior to product shipment, we will issue a 100% credit to the credit card.
Absolutely. We use the latest security and encryption technologies to make sure your information stays private!  See our Hacker Tested and Secure page for more details.
Alhawee.com requires your web browser to accept cookies and to have javascript turned on in order to access certain areas and functions of our website, such as the shopping cart and my account sections. Make sure you have the most up to date version of your web browser, and if you continue to have problems, please contact us.
Order status allows customers to see where in the order fulfillment process their orders currently stand. Orders can be modified or canceled only while their status is listed as "Order Received." Once an order has been marked as "Order Processed," it cannot be canceled or modified, as the order has been processed by our warehouse and is in the queue to be shipped out.
Stock and availability information will be shown once you have selected a size / color when viewing a product. This information will also be shown on the shopping cart page and in your order confirmation email.
Most of our brands have a size chart, size charts links are next to the size options when you are viewing a product. For additional information, it may be useful to look up the product brand's web site, or better yet, ask us.
We try to have a very lenient return policy. We understand that every jacket, helmet, etc., may fit a bit differently and it can be difficult to buy that item on the Internet and be sure it fits correctly. See our Return Policy for details.
Yes you can! See our Return Policy for details. Closeout returns and exchanges are handled the same way as any other item.